It's Sacramento Beer Week! Starting Friday, Sacramento suds up in a celebration of ales. Events run from February 22to March 3.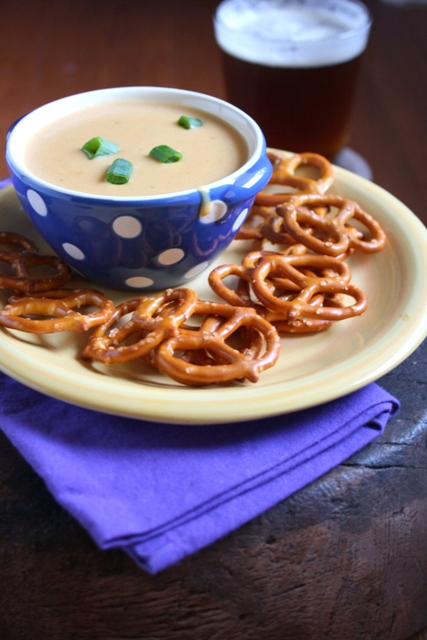 Keep reading to find out how you can win a free ticket to the March 2nd Capital Beer Fest, a showcase of more than 90 breweries, including every Sacramento area brewer. The event is the brainchild of my pal and Beer Week's executive director, Dan Scott, a man who knows his beer.
Last year, my husband and I walked to Cal Expo to enjoy the beer festival and weren't disappointed. Free swag (beer bottle cap earrings, anyone?), food trucks, and of course, quality brews lured us in. The event used recyclable cups, courtesy of the nonprofit Green Restaurant Alliance Sacramento (GRAS), and also featured some of the region's top home brewers.
Sacramento has a rich beer history, and its reputation in this craft beer region can stand up to any others. We've got Ruhstaller, Rubicon, and Track 7. Plus, we're only a stone's throw from the grand daddy, Sierra Nevada Brewing Company. In fact, Sacramento has ten beer producers within city limits, another fifteen less than an hour away and eight new regional breweries scheduled to open in 2013!
In celebration of the upcoming week's festivities, I created this beer cheese dip. It goes great with pretzels and… uh, beer!
Warm Beer Cheese Dip Recipe
Ingredients:
2 Tablespoons butter
3 Tablespoons flour
1/2 cup 2% milk
3/4 cups red ale
2 Tablespoons dry mustard
1-2 Tablespoons Worcestershire sauce
2-4 Tablespoons hot sauce
2 Tablespoons onion powder
1 Tablespoon freshly ground black pepper
Salt to taste
2 cups cheddar cheese, shredded
1 cup parmesan or dry jack cheese, shredded
Farmers market & California-grown ingredients: butter, milk, ale, cheese
Supermarket ingredients: flour, mustard, Worcestershire, hot sauce, spices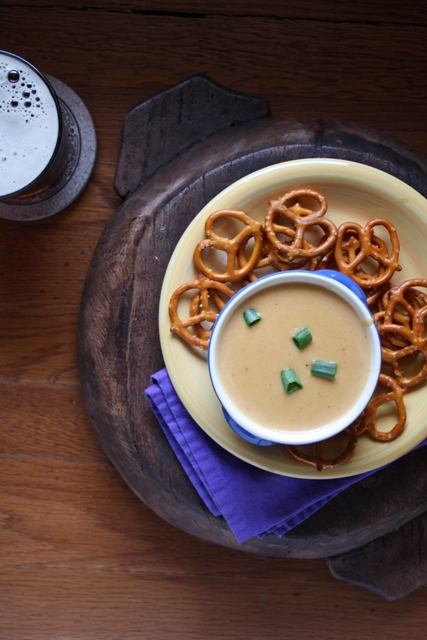 Instructions:
Melt butter in a medium sauce pan over medium-low heat. Add flour and whisk constantly for 2 minutes.
Add milk and beer. Whisk to combine and stir occasionally. Bring to a simmer.
Add mustard, Worcestershire, hot sauce, onion powder and black pepper. Stir for 3-5 minutes or until thickening.
Add cheese one handful at a time and whisk until melted. Repeat with remaining cheese.
Serve warm with pretzels.
Yield: 3 cups dip
Want to win tickets to Capital Beer Fest?
There are 2 ways to win:
Leave a comment on this page telling me your favorite beer for cooking.
"Like" my Facebook page and leave a comment on the post of this beer cheese dip recipe.
On Friday, February 22, 2013 at noon, I'll randomly select 2 winners. Be sure to leave your email address in the comments form! I'll email the winner with instructions.
I'll draw two winners. Each will receive a single ticket to attend Capital Beer Fest!
Can't wait? Want to buy your ticket now?
We've got a special promo code just for Awake at the Whisk readers, and expires on Monday:
WISK $10 off the $40 ticket
GREEN $20 off the $75 ticket