Locavores just wanna have fun! Sacramento just got a little more local with the opening of GOOD: street food + design market. The name might sound esoteric, but the idea is rooted in the basics: artisan food, art, drink, and entertainment.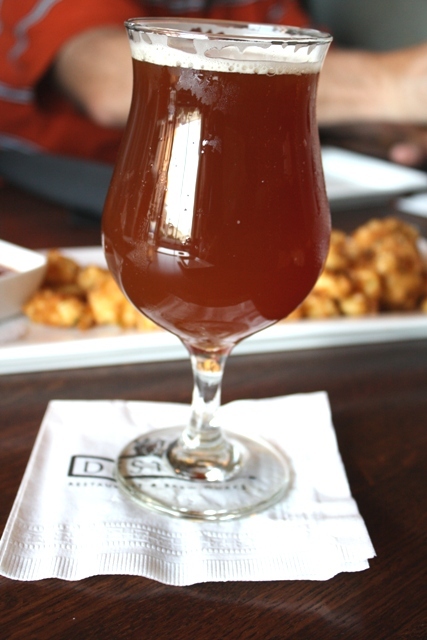 The founders describe the market as "a modern day marketplace that blends locally made/grown products, music, street food, and high-quality design into a one-stop-shop for consumers." You can view their promotional video here: GOOD: street food + design market video.
The market opens this Sunday, June 3 with a grand opening event at 1409 Del Paso Blvd, where you'll find them every first Sunday of the month from June to November. The claim to fame is a "format similar to those of the Oxbow Market and the Ferry Building in San Francisco."
Win tickets to the exclusive sneak preview party! Details below.
One of the featured vendors at the market, Popcycle Creamery, is an ice cream maker who carries her wares via bike. I interviewed her about the upcoming market and about her ideas. Here's what she had to say:
What is Popcycle Creamery?  
POPcycle creamery is a mobile ice cream business – delivering hand crafted artisanal ice cream push pops within the downtown, midtown and East Sac area via bicycle. It was born out of my love for food and my roots with ice cream. I left the corporate world after 20 years and really wanted to do something food related.
I decided to go back to my roots as a "soda fountain girl". I worked at an old fashioned ice cream parlor throughout high school and college – a place that is celebrating its 70th year in business back in the Midwest. I loved helping the owner make ice cream every week on the day the shop was closed. I was really interested in getting into the mobile food business (I have been obsessed with street food since college) and wanted to do something unique and different and something I could execute on my own in a small space in the food universe.  
I understand we'll be able to find you at the opening of the upcoming GOOD market. What excites you about the opening of the market?
I am so excited about the opening of this market, where people will come together to celebrate good food, good design and support each other in our chosen crafts. I love the underground feel that Unsung Heroes is putting out there and I truly think it will be the next thing in Sac to up our "cool" factor!
Why are you participating?
I love supporting new ideas and endeavors – and I feel my ice cream will be a perfect fit for this fledging idea of creating a community of creative people who are passionate about their business and for the audience who comes because they also feel this connection to support local business and be involved in the creation of a new space in Sacramento that will raise the bar going forward in our street food/design culture.
I will be passing out samples at the event. Here are some of my flavors:
Ginger Lemon
Spicy Chocolate
Brown Butter Brickle
Chocolate Stout
Salty Caramel
Roasted Banana
Bourbon Pecan
Dulce de Leche
Goat Cheese and Cherry
Can customers find you outside of the GOOD market? Where?
At this time, I will not be "rolling" on the street selling to the general public (side note, lots of city of Sac permitting issues around ice cream!) but will be focusing on taking and delivering custom orders (big and small) via bike downtown, midtown, and East Sac. I will also deliver outside of my "pedal" radius. The minimum order of POPs that can be ordered for delivery is 6. They retail for $3.50 each. The bicycle is also available for parties, weddings, corporate events, etc. (Example: I am doing a wedding in July at Bogle Winery and will have the bike at the wedding to serve the guests from).
I hear you're working with Wicked Wich to create an ice cream treat exclusively for the market opening. We want to know more!
Chris (the owner of Wicked Wich) has been an incredible mentor and supporter of my idea from the beginning stages. He makes an incredible cookie called the "Voodoo" (double chocolate with cinnamon, ginger, cayenne) that we are going to be using to create ice cream cookie 'wich filled with flavors like salted caramel, coffee, and spicy chocolate.
Win Tickets to Exclusive Preview Party
Check out the GOOD: street food + design market this Sunday! For a chance to win 2 tickets to the exclusive preview party, here's how to enter:
1)     Leave a comment on the GOOD: street food + design market Facebook page under the link to this story. Tell us which ice cream flavor you hope to see!
2)     Leave a comment here. Tell us which ice cream flavor you hope to see!
The winner will be selected at random this Friday, June1 and announced by 8 a.m.