Is 2013 the year of the locavore? There's a saying, "As California goes, so goes the nation." Based on what we're seeing in the region, and around the rest of the country, I'd like to think that the Year of the Locavore has arrived!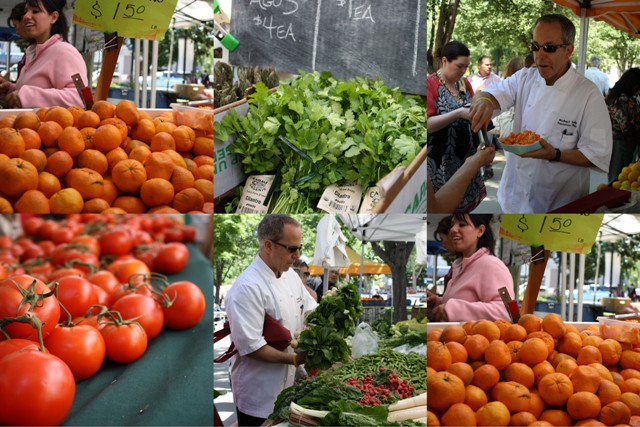 In 2006, Jane Goodall wrote the eye-opening Harvest for Hope about our broken food system. In 2007, Barbara Kingsolver wrote her pivotal autobiography, Animal, Vegetable, Miracle, in which she attempted to eat locally for one year; and the same year Michael Pollan wrote the best-selling Omnivore's Dilemma. As the nation devoured these books, a transformation in food literacy began.
In 2007, "locavore" was named Word of the Year by Oxford American Dictionary, a word coined just two years earlier by a San Francisco resident.
These modern books sparked a food revolution. People were sick of food safety scares, eager to take matters into their own hands, and to know exactly where their food came from—and who grew it. Locally.
In 2008, the USDA began conducting a comprehensive update of farmers markets on an annual basis, tracking the continuous uphill growth in eating locally. This same year, US Congress formally defined the term "local" in the 2008 Food, Conservation, and Energy Act (2008 Farm Act), as "the total distance that a product can be transported and still be considered a locally or regionally produced agricultural food product is less than 400 miles from its origin, or within the state in which it is produced."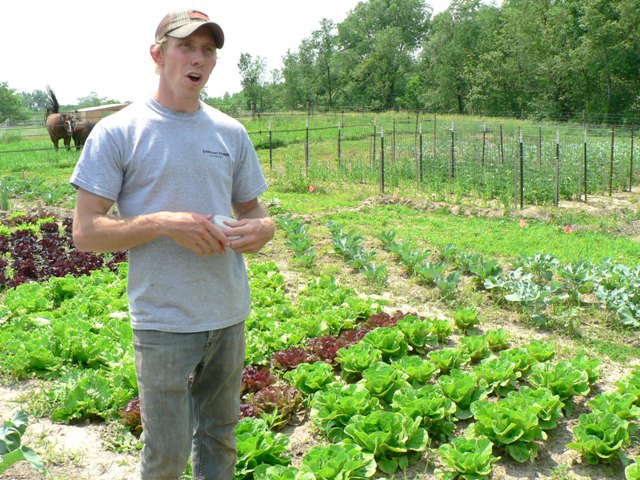 2008 also marked the year that I started writing this blog devoted to all things local. At the time, the movement was barely beginning. It was also largely an environmentally-motivated movement.
Yet, today, the economic benefits of eating locally have thrust the local food movement into broader public conversation. A word once reserved for activists has found wide appeal because it makes financial sense.
After years in a recessionary slump, local government and business entities are touting the promise of eating locally to create jobs, build local economies, and pull us back into greener financial times.
The Year of the Locavore has arrived!
In California's agricultural hot bed, the Central Valley, eating locally is catching on like dandelion flowers in a lawn.
Placer County hired a PR firm to help increase consumption of locally grown produce as part of its Placer Grown campaign.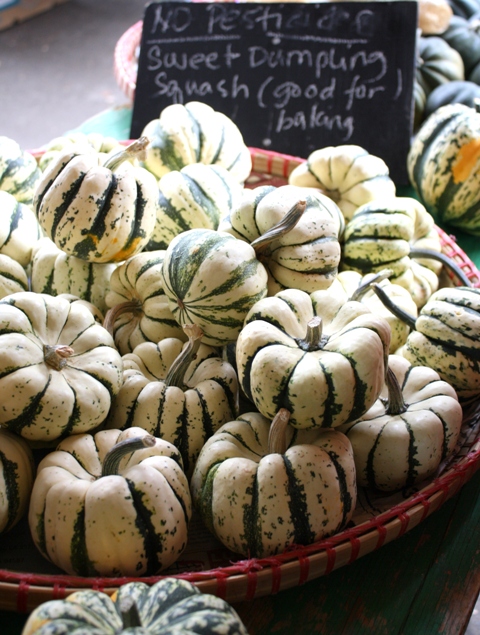 In Sacramento, a major Next Economy initiative aimed at improving the region's job growth has zeroed in on local food and agriculture as a critical potential market for job creation. Meanwhile, Sacramento's mayor passed a resolution declaring the city America's Farm to Fork Capital, and the Sacramento Convention and Visitors Bureau is devoting the entire week of September 21-28 to celebrating the area's local food.
In Illinois, similar conversations are taking place: eating locally will boost local economies. As Illinois Lt. Governor Sheila Simon, a local food advocate, posted in her office's quarterly newsletter, All Things Rural, if every household in Illinois dedicated just $10 of their weekly grocery budget toward Illinois Products, $47 million would be re-invested in the Illinois economy. That's over $2.4 billion annually! Illinois residents can take the pledge at www.buyillinoischallenge.com.
North Carolina has embarked on a similar eat local campaign, encouraging residents to spend 10% of their food dollars locally. They've done the math: If each person spends just 10% of their budget on local food – about $1.05 per day – then nearly $3.5 billion could be available in the state's economy.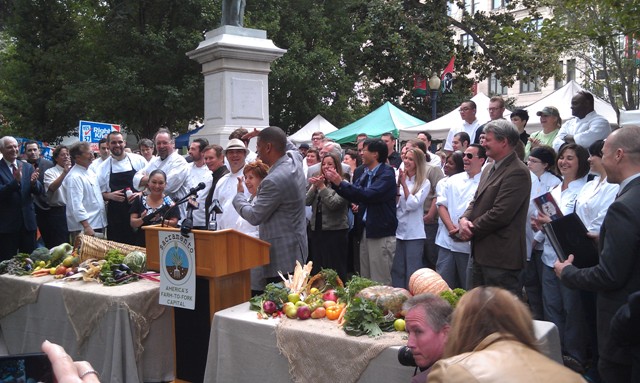 This is just a sampling of the major shift in thinking that's about to take the locavore movement by storm!
This isn't to say that 2013 will be the year Americans give up their Costco cards or ban Wal-Mart consumption. Even the most die-hard locavores are known to buy the occasional pair of socks from their nearby big box store.
Yet, there's hope that the movement's core principals of eating local, seasonal food may truly become a household trend this year. When a true believer like Joanne Neft can write a cookbook based exclusively on food from her local farmers market, sell enough copies to demand a second printing, and then have such a giant fan base that they ask her to write a second such book—the tide is swiftly turning.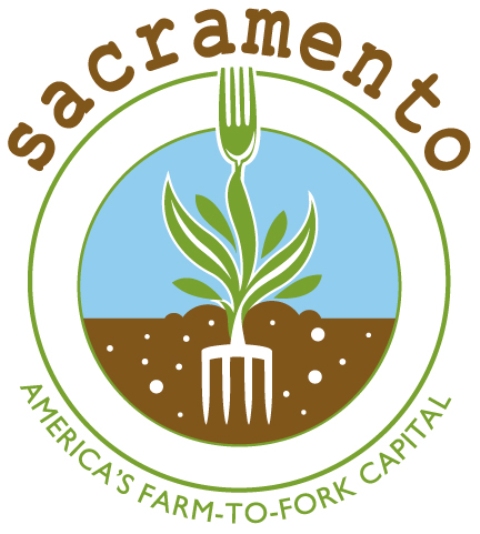 2013 promises to be an exciting year in the local food movement! Go, Locavores!
Why you should eat a local diet.