Take your taste buds around the world with this new cookbook. Herbivoracious, written by food blogger Michael Natkin, offers flavor, fun, and creativity in this full-color, vegetarian recipe collection.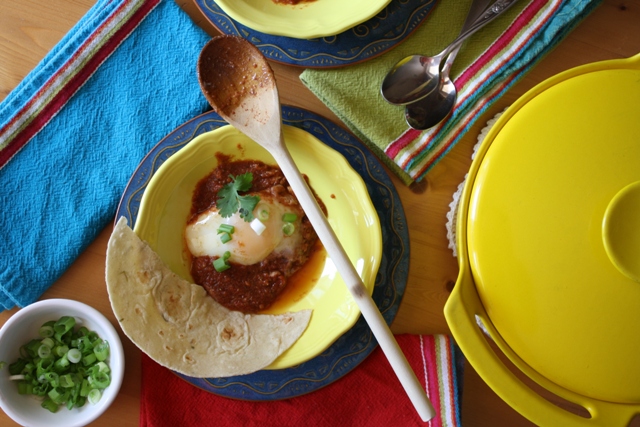 Any home cook growing tired of their standard repertoire will take pleasure in Natkin's diverse recipes. Breakfasts of Huevos Ahogados, eggs drowned in salsa, dinners of Swiss Chard and Tomatillo Enchiladas, lunches of Indian Fry Bread Tacos, soups of Red Pozole with Beans, and appetizers of Tempeh-Filled Potstickers offer up familiar flavors with freshly inspired twists.
The book travels from Asia with Chanterelle Banh Mi Bites to Middle Eastern Bread Salad (Fattoush) to India with Chana Masala with Mushrooms and to West Africa with Eggplant and Okra Stew. If you've ever returned from a trip abroad, longing to replicate the flavors, you're likely to find dishes among these pages that will take you back.
You won't find faux meats in Natkin's recipes. "I would rather focus on making delicious food from vegetarian ingredients than attempt to emulate meat," he writes. Instead, Natkin focuses on real ingredients to create meatless meals that any carnivore will love.
These well-tested recipes, while exotic, don't require trips to multiple markets. Most of the ingredients can be found at your typical grocery store. Natkin also provides informative background about the region and tastes of each dish.
Huevos Ahogados
Recipe can be found at Herbivoracious by Michael Natkin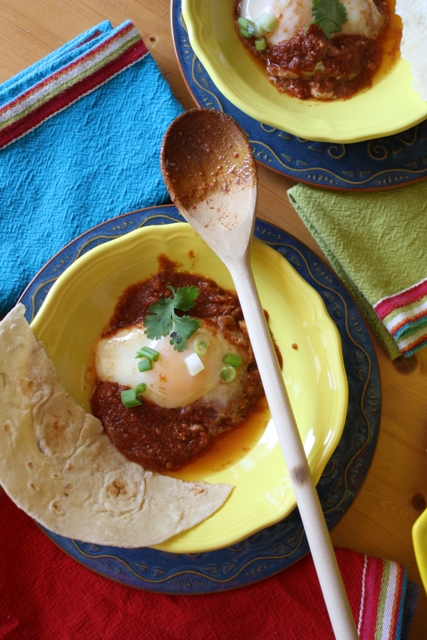 For more recipes from Herbivoracious, visit Natkin's blog.