Today marked the opening of the GOOD: street food + design market, a welcome new addition to Del Paso Blvd. The market provides an all-in-one experience with coffee, wine, beer, food trucks, farm stand by Feeding Crane Farms, jewelry (vintage and new), ice cream on a bike, clothing, art, and even hands-on crafts for the kids.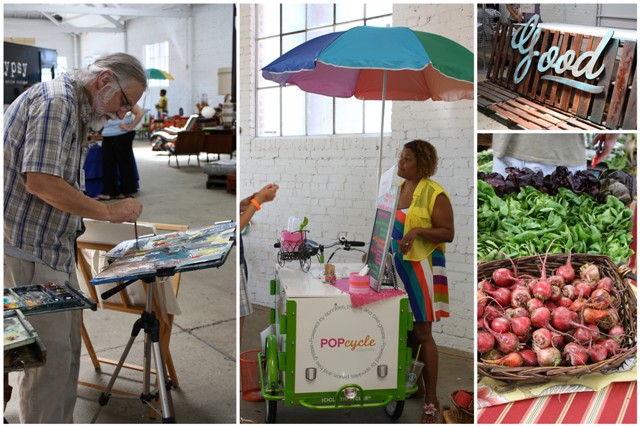 Bring the children, the parents, and your cool college friend from out of town. There's something for everyone! (Note the unicorn pinata below. Need I say more?)
The market is also bike-friendly and green. Nonprofit GRAS was on site to create a zero-waste experience complete with recycling and composting. Hot Italian assisted with bike spaces. In fact, as I left the preview party for bloggers, I met a long line of cyclists awaiting entry. You don't see that often enough in Sac.
The market will be open every first Sunday of the month through November. Mark your calendar so you don't miss July's event!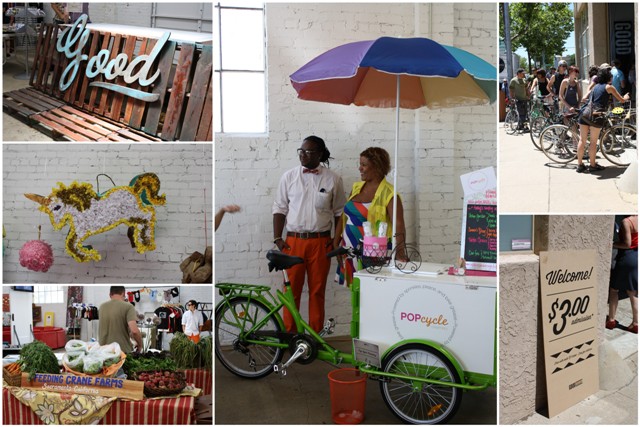 Read more about it:
Fashion Blogger Bows & Sparrows has amazing photos.
Best Friends for Frosting gives the event a shout out.