If you're like me, you measure your year in food. Summer is marked by the arrival of tomatoes; Autumn by the bounty of apples; Winter by baked goodies made with family holiday traditions. As a New Year approaches, I'm looking ahead not at resolutions or promises, but to dreams of food to come!
Here are my food trend predictions for 2012:
MICRO-BEER
Heading to a friend's house for dinner? "Bring a bottle," they say. You know they mean a bottle of wine. Whether it's a nonprofit gala, a food conference, or a fancy dinner with friends, if it's formal, wine is served.
In 2012, I'm predicting the end of this rote trend. Enter: micro-beer. Known for a production process far more involved than crafting wine, beer is both more complicated and pairs better with food. Ever try pairing wine with asparagus? Yuck! But try it with beer? Tasty!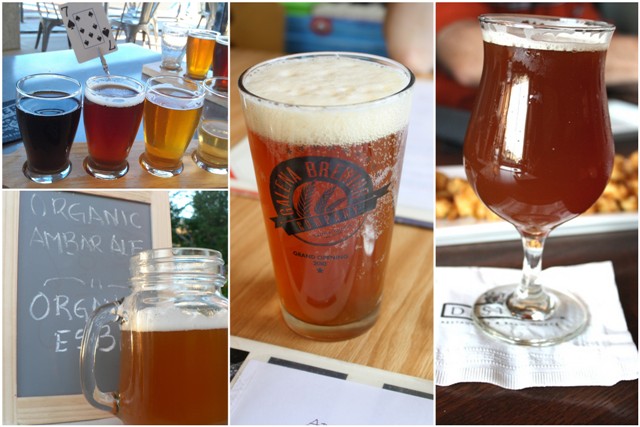 When Whole Foods opened its new Folsom location, it didn't come equipped with a giant wine garden. Instead, it features a welcoming, outdoor beer garden with a fantastic rotating menu of local beers. Inside the store, the beer selection is vast, and they're even selling home brew supplies.
The next time someone asks me to "bring a bottle," I for one vow to show up with a high class micro-beer like Sacramento's new 1881 from Ruhstaller.
WHOLE GRAINS
First there was Atkins. Now there's gluten-free. With so many diet trends based on avoiding bread, it's a wonder that cookbooks like Tartine Bread keep selling like doughy hot cakes. While people without medical restrictions continue to jump on the bread-free bandwagon as a wishful way to lose weight, education about the real pound-packing culprit, processed foods, will continue to grow. Enter: calorie-friendly whole grains.
Even NASA is looking at whole grains like quinoa to send with astronauts into space. This tiny grain is the only plant that provides a complete protein akin to eating animal meat. I predict that consumers will learn about classic, forgotten, healthy grains like oats, cornmeal, quinoa and even whole wheat flours, while chefs and home cooks experiment in creative, tasty ways.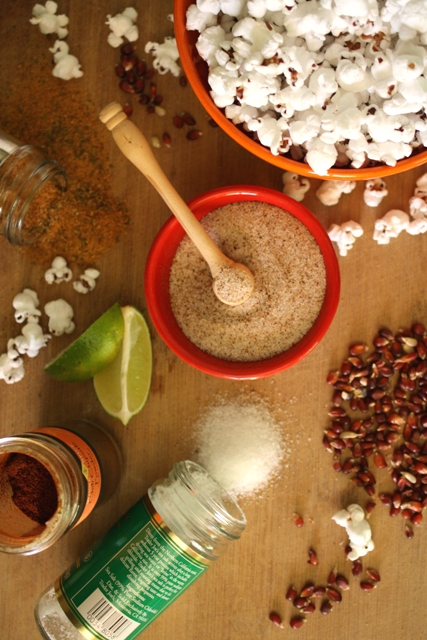 Snacks are trending whole grain, too. Restaurants like Elote Café in Sedona, Arizona, and Fat Face in Sacramento, California, serve gourmet popcorn treats at the bar—a wallet- and health-conscious treat!
POTATOES
Gluten-free diets and saving money, two separate factors in trends for 2012, find a common food friend: potatoes! Cheap, filling, and diverse, potatoes offer a blank and creative slate for chefs. Purple potatoes have started popping up in common shopping spaces like Trader Joe's. Fancy restaurants have added gourmet tater tots and sweet potato fries to their menus. This once-forgotten dinner staple hailing from Peru is making a comeback thanks to its diversity and adaptability.
Nutritious, delicious potatoes pack more potassium per serving than bananas. A single baked potato holds an impressive seven grams of fiber, nearly half of your daily intake of vitamin C, and one-fifth the recommended daily amount of iron. Sweet potatoes pack an additionally impressive wallop of vitamin A. Atkins diets may have once given starches a bad rap, but rest assured, the simple spud with its appeal to multiple generations will continue to dominate worthy restaurant menus and dinner tables.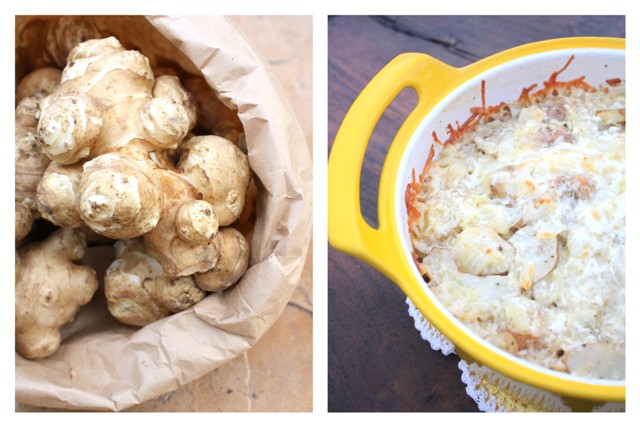 Yet, don't expect the potato to look quite like Grandma's. Cumin, paprika, and global spices will boost the creativity of these old staples. Chefs are also innovating with alternative root vegetables, like celery root and Jerusalem artichokes.
UNIQUE NONPROFIT FOOD EVENTS
Good-bye, rubber chicken dinner gala. Hello, nonprofit food event. People paying a hard-earned $100 for a piece of dry chicken and a bunch of talking heads will die a silent death. Nonprofits will step up their game to provide worthy donors with a much-deserved food experience—and local chefs will continue to help.
Inspired by ideas like those from Women's Empowerment, whose homeless job-skills-trained women baked sweet potato pies for their annual celebration, and Verge, who paired a night of Southern food with food films and Red Velvet popsicles, donors will vote with their dollars to attend nonprofit functions that offer a unique food experience as they support the causes they love.
CELERY
Those woody stems that once housed "bumps on a log," or peanut butter and raisins when we were children, are making a comeback. This super-cheap staple once reserved for adding flavor to soup stock, is showing its true potential in gardens and kitchens. Organically grown celery that's picked young, before it reaches gargantuan, fibrous sizes, offers intense flavor options. Even the leaves can be used like herbs. Packed with more than crunch, this veggie has lots of Vitamin K and fiber with only 18 calories per serving.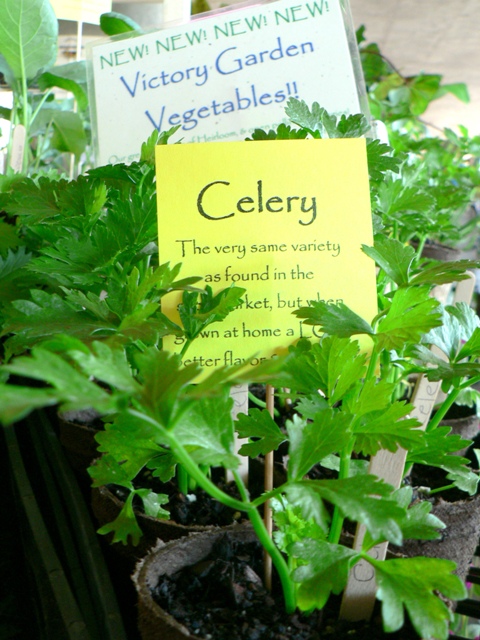 Simply Recipes recently featured an outstanding celery, bluecheese, and date salad recipe. Bon Appetit posted a celery, apple, fennel salad this year. Meanwhile, Woodsong Herbs at the Sacramento farmers' market sells a hearty supply of these starter plants to eager gardeners rediscovering celery's allure.
DIY PICKLED VEGGIES
DIY'ers are braving the world of pickling with homemade sauerkraut, kimchi, giardiniera, and more. Jars of pickled items are also popping up at farmers markets alongside fresh produce. From food trucks to home kitchens, pickled veggies are becoming featured guests on sandwiches, pizzas, burritos, and breakfast eggs. Pickled jalapenos and olives are no longer alone—joined by pickled carrots, cabbage, mushrooms, celery, garlic, and more.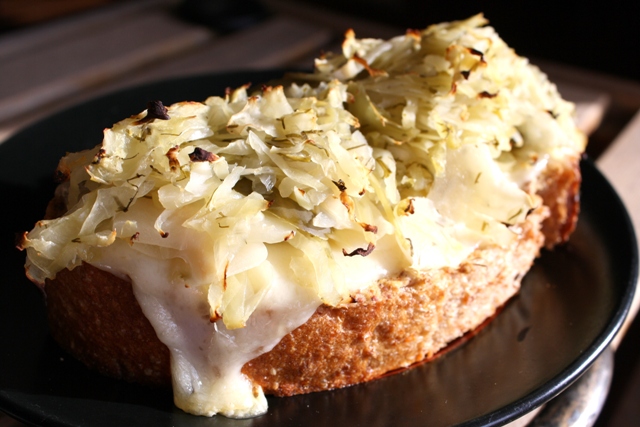 GRANDMA'S KITCHEN
Everything from her vintage China to her traditional immigrant recipes—Grandma is hipper than ever! Maybe it's her Depression-era know-how, or due to collective nostalgia for our youth. Whatever the reason, her classic approach to food is back. From canning your own jam to baking her elderberry soup and eating off her vintage tablecloth, Grandma's kitchen tricks are tried, true, and new again.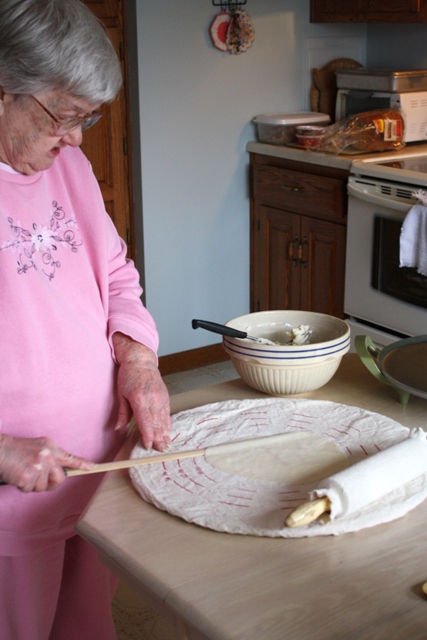 CELEBRITY FARMERS
Everybody knows Joel Salatin, the farmer who appeared on the documentary Food, Inc.—and the rare farmer with his own Wikipedia page. There's also Tim Stark, who wrote Heirloom. In Illinois, a couple of former Vegas chefs, Ken Myszka and Stu Hummel, started a farm and a restaurant where they showcase what they've grown. Their idea, and the courage it took to launch such an innovative dream, is a hit! Terms like "agtivist" are becoming common lingo as we recognize the strength of will it takes to be on the front lines of our food productions. Farmers' lives captivate us—and our burning desire to know the story of our food drives us to want more.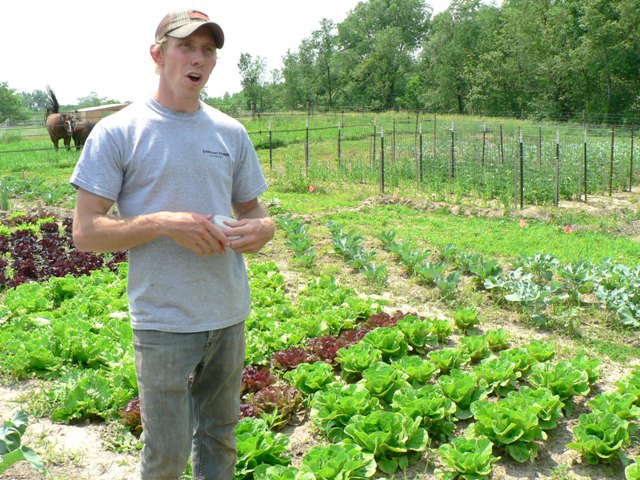 For other food trend predictions by writers far fancier than me, check out these insightful lists: