Cardamom is my favorite spice. The sweet bite that rolls around your mouth like a warm hello just makes me smile.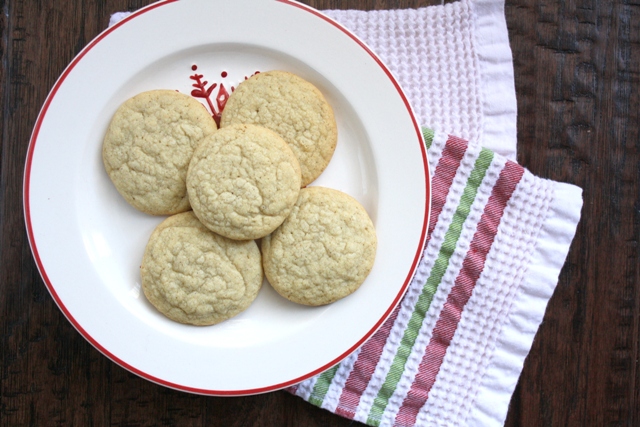 Maybe it's my Scandinavian blood. I'm really not sure, but if I had to take one spice with me to the end of the earth, I would bring along a wine-barrel full of cardamom.
So, naturally, I have a cookie recipe filled with cardamom. Not quite a wine-barrel full, but a nice, bright serving to warm your holiday season. These are the perfect little cookies—crispy on the edges, chewy in the middle.
Happy holidays!
Cardamom Cookies
Ingredients:
1 egg
1 cup sugar
1/2 cup unsalted butter, melted
1/2 teaspoon baking soda
2 teaspoons ground cardamom
1 teaspoon cinnamon (optional)
1 1/2 cups all-purpose flour
Farmers market & California-grown ingredients: egg, butter
Supermarket ingredients: sugar, baking soda, spices, flour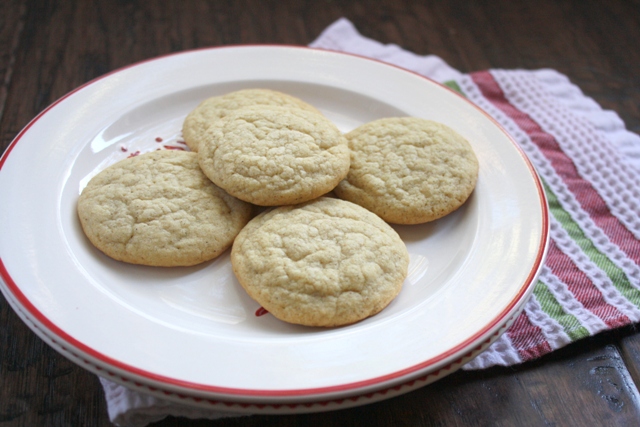 Instructions
Preheat oven to 350 degrees. Line a baking sheet with parchment paper.
In a medium bowl, beat the egg and sugar to blend. Add the melted butter, cardamom and cinnamon, and stir to combine. Add the flour and baking soda and stir to combine. Pick off a piece of the dough and roll it in the palm of your hand. If it sticks to your skin, add a bit more flour. If it rolls into a smooth ball, the dough is ready.
Roll dough 1 Tablespoon at a time into balls. Place each ball on the cookie sheet and press lightly to flatten. They should be about the size of a .50 cent piece.
Bake in the preheated oven for 10-12 minutes or until the edges are just beginning to turn golden. Cool on the cookie sheet for 3-5 minutes, and then place on a cooling rack.
Yield: 2 1/2 dozen
Want more cardamom?
Simply Recipes offers a cardamom citrus salad.
Gluten-Free Girl creates a cardamom fruit bread.
Vanilla Garlic makes apple cardamom cupcakes.