As the trees put on their golden and ruby coats, we all start bundling up. One of my favorite parts of fall is the return to my oven! Sacramento summers are hot, so I tend to avoid baking and oven-based meals. But now that it's fall, I welcome the chance to cozy up in my warm kitchen, oven roasting baked sweets to share, or a hearty meal for family.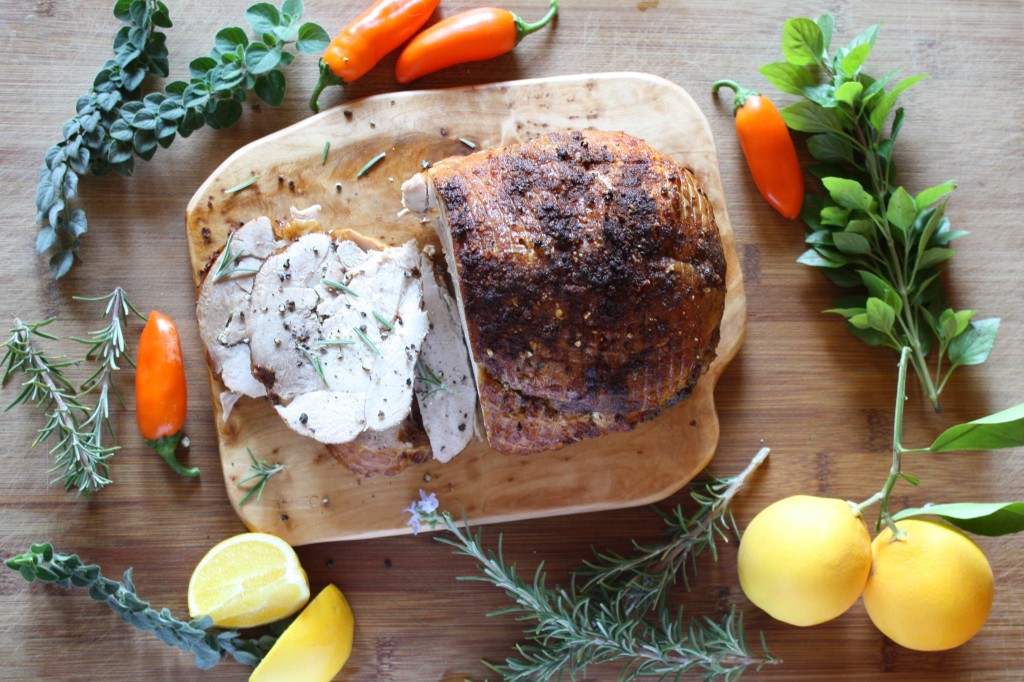 As I make Thanksgiving plans for two, I'm thrilled with a new option this year: Diestel's boneless turkey roast! In the past, I've purchased 12-pound birds from Diestel, one of my favorite sources. Their turkeys have no artificial ingredients or preservatives, no hormones, or antibiotics. They also hold the highest GAP rating.
GAP rated farms are those that hold high animal welfare standards. The GAP rating was created by the Global Animal Partnership to help customers make thoughtful choices about the meat they purchase. GAP has developed a 5-step rating system to rank the level of humane care that animals receive, and Diestel holds a 5+ rating, the highest.
Past Thanksgivings have involved large Diestel turkeys, but I'm cooking only for me and my husband. While we love turkey leftovers, we have spent a lot of extra time freezing turkey burritos or wraps because we could never finish one bird by ourselves. That's why I'm excited about the new boneless turkey roast. It's only 2-3 pounds–the perfect amount to feed a family of two with plenty of leftovers for sandwiches and dinners over the entire following week. It cuts down on the cooking time, too: only 45 minutes to an hour. That leaves me plenty of time to bake a pie and other side dishes–and there's room in the oven for more than one thing.
The Diestel roast combines both dark and light meats in each slice–just the way we like it.
You can find the Diestel boneless turkey roast at your local Whole Foods Market, along with all the other fixings for a great meal!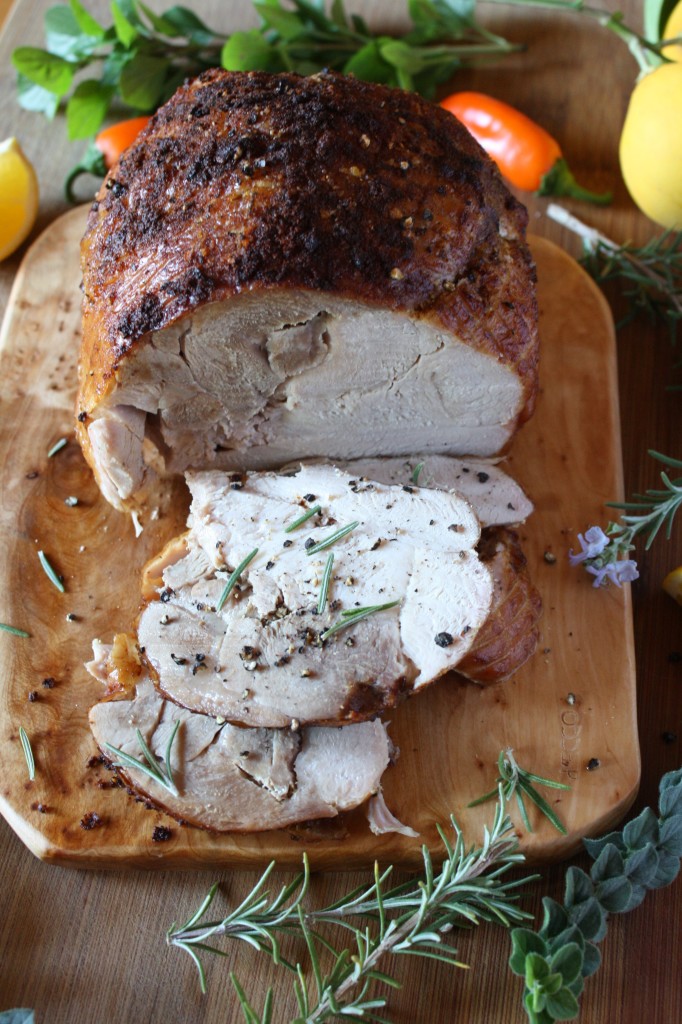 Boneless Turkey Roast Recipe
Ingredients:
1 Diestel boneless turkey roast
1 cup water
1 clove garlic, smashed, skin removed
1 small onion, roughly chopped, skim removed
1 small carrot, roughly chopped
1/2 stalk celery, roughly chopped
1 small potato, roughly chopped
1 twig rosemary
1 twig oregano
1 orange, roughly chopped
1 hot pepper, roughly chopped
1 cup water
1/2 cup cornmeal
Instructions:
Preheat oven to 325 degrees. Place 1 cup water in the bottom of a 2 qt, 8 x 8 inch baking dish. Add the garlic, onion, carrot, celery, potato, rosemary, oregano, orange and hot pepper to the water. Place the turkey roast on top. Bake in oven for 45 minutes to 1 hour (cook for about 25 minutes per pound of turkey).
Remove cooked turkey from oven. Place turkey on a carving platter to cool.
Pour liquid from the turkey pan through a strainer into a medium sauce pan. Discard solids. Add an additional 1 cup of water to the roasting liquid. Simmer over medium high heat until boiling, then add 1/2 cup of cornmeal and stir continuously with a whisk until thickened to create gravy. Remove from heat. Serve with turkey roast.
Yield: 16 3-oz servings for a 3-lb roast