I grew up in a rural, Midwest kitchen at the official cooking school of my Grandma Betty. She's the sort of woman who believes in a home-cooked meals, hand-sewn clothing, reading books instead of watching TV, and spending time with family.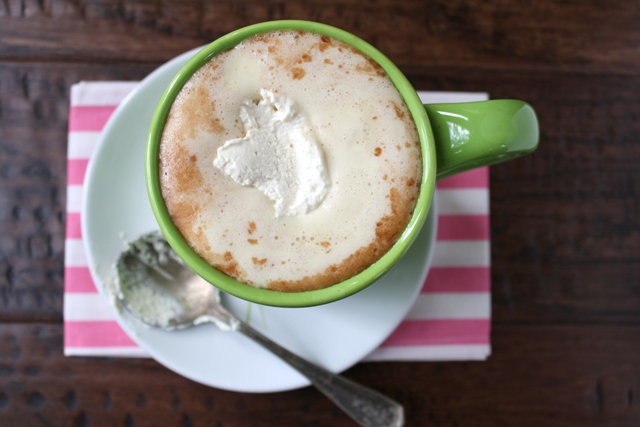 I grew up in an era of cereal box breakfasts, which always caused fights among me and my siblings—someone was bound to eat the last of someone else's favorite kind, despite there being 5 varieties in the cupboard. When Grandma was in charge, we always had a proper, warm breakfast. Before the sun was up, you could find Grandma at the stove, patiently stirring a pot of cream of wheat or making soft boiled eggs.
Grandma's cooking was simple, no fuss. Having grown up during the Depression, she knew how to coax big flavors from just a few, inexpensive ingredients. Cream of wheat was made with water, not milk. The milk was stirred in at the end, just a splash.
Clinton Stew was another favorite: ground beef (given to the family by a local farmer in exchange for my grandpa's chiropractic services—Grandpa was the only doctor in town) cooked with water under a layer of thinly sliced potatoes, which we kids used to gobble up with ketchup.
Dried beef gravy was another staple: pink, salty dried beef broken into small pieces in a white sauce poured over mashed potatoes.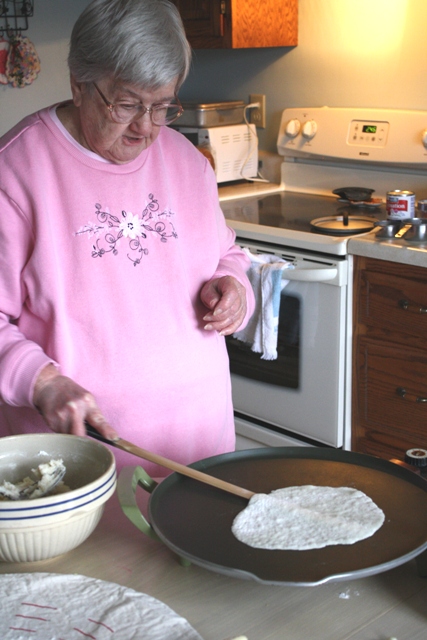 Holidays and birthdays were extra special. While my birthday meals were usually as simple and delicious as macaroni and cheese, the cakes were always elaborate, and often a collaboration of many women in my family—Mom, Grandma and my Auntie Marilyn. My favorite was a billowing cake that looked as if it had been covered in snow, complete with a set of miniature figurines ice skating across the surface—perfect for a winter birthday girl. That luscious, pillow-y, 7-minute frosting remains my favorite to this day.
So many of my childhood memories with Grandma take place in the kitchen. When I went off to college, the number one priority in planning a visit home included Grandma asking what I wanted her to make for dinner. To this day, when I come to visit our time together is spent baking, looking through cookbooks, and eating together.
Today is Grandma Betty's 90th birthday! Since I can't be there, I thought I'd give her the gift of food. Like Grandma's own approach to cooking, this recipe is simple. It's perfect for a winter birthday girl, and has a billowing cloud of fluffy whipped cream on top.
Happy birthday, Grandma!!!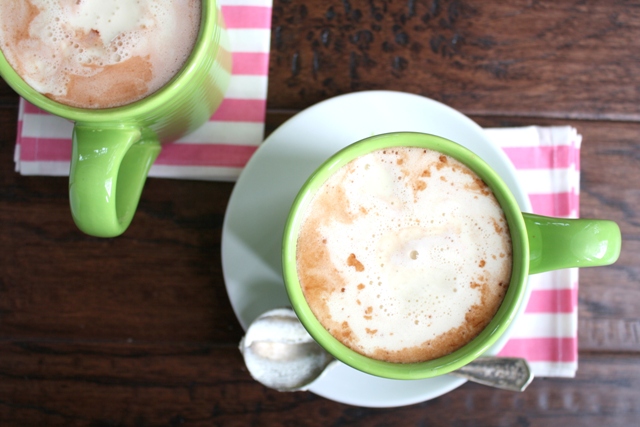 Peppermint Hot Cocoa with Rum Whipped Cream
4 cups prepared hot cocoa (I love this hot chocolate recipe, but you can also use a mix)
4 teaspoons peppermint extract or peppermint schnapps
1 cup organic heavy whipping cream
1-2 teaspoons white rum
1/2 teaspoon vanilla extract
2 teaspoons powdered sugar
Place a medium sized metal bowl in the freezer while you prepare the hot cocoa.
Add the peppermint extra or schnapps to the prepared hot cocoa and stir to combine. Distribute the hot cocoa into 4 mugs, leaving room in the mug for the whipped cream.
Remove metal bowl from freezer. Pour heavy whipping cream into the bowl. Using an electric mixer, beat the cream on medium speed for about 1 minute, or until soft peaks begin to form. Add the rum, vanilla extract and sugar. Resume beating on medium speed until firm peaks form.
Add a heaping spoonful of the rum whipped cream to each mug of hot cocoa.
Serves 4.
Looking for more hot cocktails this winter?
Loaded Kitchen mixes up a Hot Milk Chocolate Stout Cocktail
Swoon My Spoon stirs up a Little Black Dress Toddy
I make Hot Spiced Rum & Apple Cider