Libraries play one of the most important roles in our food movement. Tucked quietly inside their brick walls lies free access to food literacy, which itself may be the most powerful first-line tool in our war against a poor food system.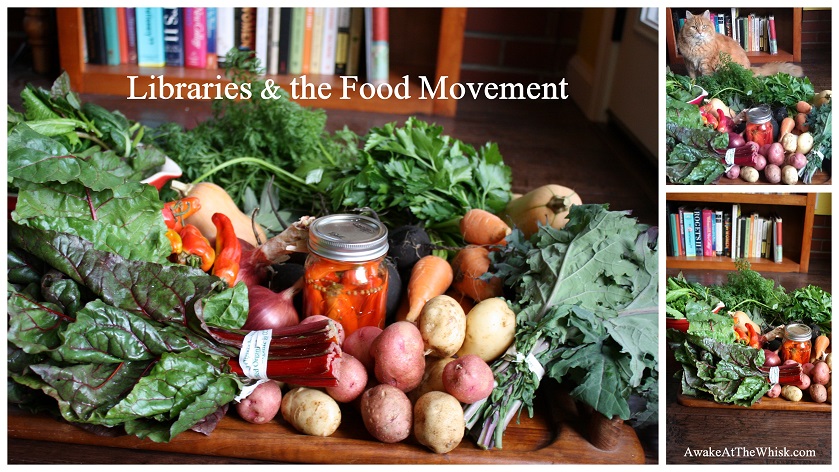 "Food literacy," as define by Food Literacy Center, means understanding the impact of your food choices on your health, environment and community. When you drill down, this means having the knowledge to make choices that improve our world—for yourself, for the planet, for each other.
Albert Einstein said, "Those who have the privilege to know have the duty to act." Many years ago, I stopped reading anything but food nonfiction. My mom was a librarian and my dad a principal–they raised me to be curious, to yearn for knowledge.
I have always been passionate about our food system, yet the more I read, the more I learned. The more I learned, the more I found broken. All this knowledge led me action: I had to do something about it. In 2011, I founded the nonprofit Food Literacy Center. I went big with my investment.
I know others who have also made changes based on the books they've read about the food system: changing food purchases to organic or local, planting native plants to provide habitat for native bees, and so much more.
Knowledge is power. The more we understand our food system, the more empowered we are to make healthy choices for our bodies and for our planet. Being food literate is about being invested.
The hope of Food Literacy Center is to inform the next generation about our food system, equipping them with unforgettable knowledge and the tools to put it into practice, especially through cooking.
While they might not read "Omnivore's Dilemma" in the second grade, books still play a critical role in the food literacy education of elementary schoolers. Books like "Little Red Hen Makes a Pizza" teach them to make a meal from scratch and sit down with friends to enjoy it. Books like "The Lorax" teach kids respect for the environment.
At any age, the library opens the door to change, because it opens the door to knowledge. Libraries and food movement activists alike understand this link and have formed dynamic partnerships.
Food Literacy Center teaches regular cooking classes in libraries, combing cooking education with a storybook to complete the food literacy cycle. If a child can read, she can read recipes. She might also grow up reading food nonfiction, as I have, and choose to volunteer or work in the food movement.
Colonial Heights library in Sacramento partnered with Soil Born Farms to build a vegetable garden. While school gardens must close down during the very productive summer months, libraries are open year-round, making them an ideal center for community gardening education. Libraries across the country are building gardens, recognizing their central role in community health.
A library in Iowa lends cake pans in addition to books, a program that inspires the long-lost tradition of home cooking. In Arkansas, the Hillary Rodham Clinton Children's Library & Learning Center holds a teaching kitchen designed for kids' culinary arts education.
Libraries have long held the esteemed role of deepening the knowledge kids learn beyond school. They keep adults learning long after graduation. Today, they're turning that education into action by partnering with others in the food movement. Food literacy + reading literacy = the perfect recipe!