Perk up breakfast with some farmers' market tricks. Take simple toast (made from mouth-watering, freshly baked bread) and top it with the sweet essence of caramelized onion, and instead of jam, add grilled apricots and figs bursting with natural sugars. These exceptional fruits grace us with their presence only briefly. Capture these flavors while you can!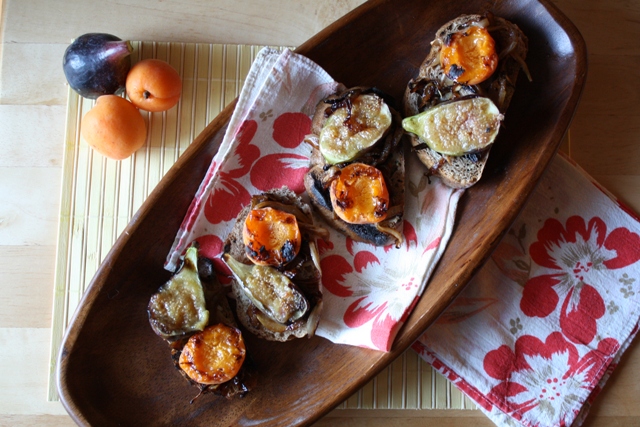 Breakfast Toast of Grilled Apricots, Figs and Caramelized Onion
Ingredients:
4 slices of freshly baked bread, toasted
4 Tablespoons caramelized onions (substitute the sugar in the recipe with farm honey)
2 apricots, halved and grilled
2 figs, halved and grilled
1 Tablespoon honey
Farmers market ingredients: all
Instructions:
Top each slice of toast with 1 tablespoon caramelized onions, 1 apricot half and 1 fig half. Drizzle all with the honey. Serve immediately.
Yield: 4 servings