The luck of the Irish! We all wish we had it. Yet, you don't have to go traipsing after a rainbow to find your pot of gold. I've got a list of 7 sure-fire ways to increase your luck! I personally tested each of them while holding a four-leaf clover in my hand.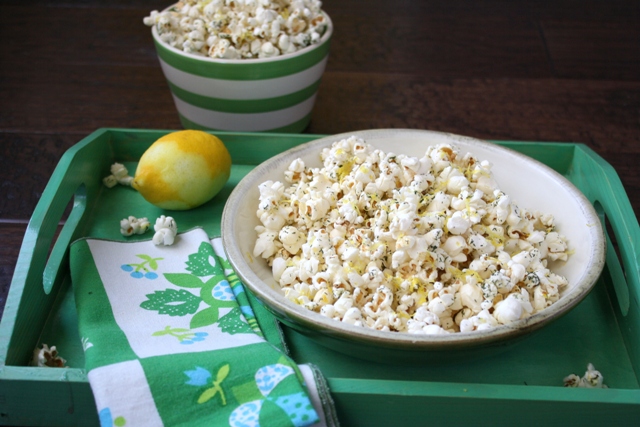 Eat Your Veggies
Okay, this isn't luck. It's science. Eating veggies will improve your health, your skin, your energy, and your wallet. And that's no blarney!
Marry an Irishman
When I met my husband, I had no idea he came biologically equipped with luck. The luck of the Irish really does exist! That man has scaled mountains, slept in the path of grizzly bears, rafted white waters and hiked the Grand Canyon down and back in a day… all uninjured and unscathed.
Plant Weeds
I have always been grateful that I ignored the advice of gardening books when it comes to planting weeds. Sage advisers will tell you to plant mint, epazote and other rabid growers in pots so they won't spread and take over your garden. I have always planted mine right in the ground. When they grow too large, I pull them back. This year, we had our house painted, and I was forced to remove all the herbs growing in my garden bed along the house. All those years of gentle gardening—ripped up in minutes. This spring, my beloved "weeds" have started to return on their own: epazote, mint, oregano. Oh lucky day!
Be a Good Friend
There's an Irish saying: "A best friend is like a four leaf clover: hard to find and lucky to have." When I think of my luckiest moments, they have all stemmed from friendships. New jobs, backyard makeovers, delicious meals—all because of the people with whom I share my time. Some of my friends are so wonderful that each and every time we get together I think, "I'm so lucky that this person counts me as a friend!" Find those people, and treat them well. Your luck will spill over.
Work for a Worthy Cause
Have a few free hours? Give them away to a worthy cause, and watch your luck sore! Research finds that acts of kindness can boost happiness in the person doing the good deed.
Buy Your Friends a Beer or Cook them a Meal
See "Bea Good Friend," above.
 Be Green
This isn't about saving you from being pinched on March 17, although that's a lucky thing, too. This is about hugging the earth. Buy your St. Patty's Day snacks locally to help cut down on energy waste. Our food system may account for a third of what's heating our planet! Won't you feel lucky to have done something green for our planet?
Feeling lucky yet? See item #6, and go make your friends this popcorn! It's a great accompaniment to a party cheese platter and a beer.
Lemon Dill Green Popcorn Recipe
Ingredients:
6 cups popped popcorn
1 Tablespoon salted butter (if you're Irish, go for Kerrygold!)
1-2 Tablespoons dill
Zest from 1 lemon
Salt to taste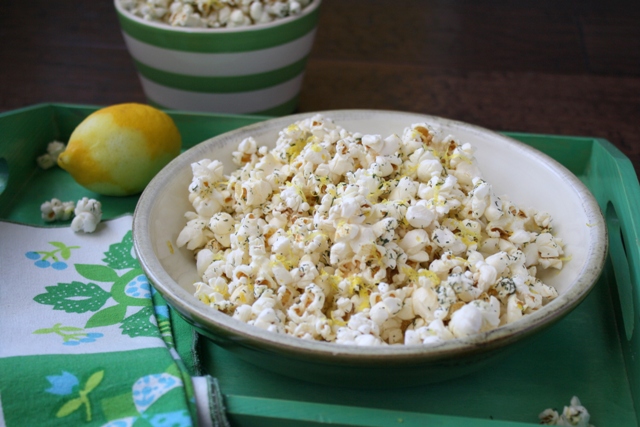 Farmers market & garden ingredients: popcorn, dill, lemon
California-grown ingredients: butter
Supermarket ingredients: salt
Instructions:
Melt butter. Drizzle over popped popcorn. Sprinkle with dill, lemon zest and salt to taste. Serve.
Yield: 6 cups
More St. Patty's Day Recipes:
Simply Recipes makes Green Mashed Potatoes with green onions.
Yummy Mummy Kitchen makes a Healthy Mint Chip Milkshake.
Brown Eyed Baker makes Irish Soda Bread.