This month, I join my food blog friends across the nation to celebrate October Unprocessed! Andrew Wilder of the blog Eating Rules created the event to help readers become more aware of what's in their food. It's harder than you think–even for folks already making lots of food from scratch.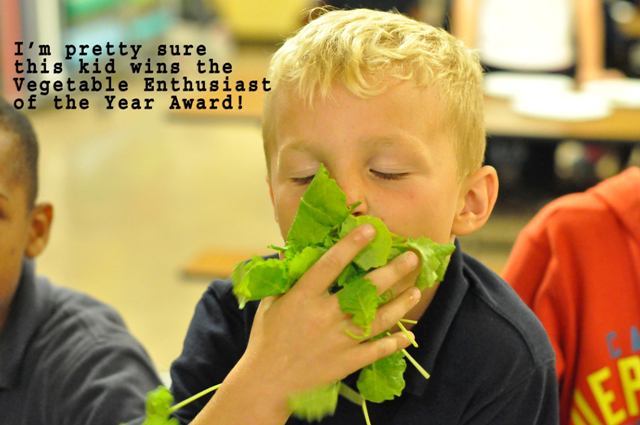 I have participated in October Unprocessed since its inception, and am proud to be participating again as a guest blogger. Check out my story, which features 3 tips to teach food literacy to kids. After all, the fight against childhood obesity starts with each of us, whether it's at home or in schools.
Join October Unprocessed by taking the pledge yourself. Then, join me, Andrew, and others as we encourage kids to get into the kitchen on Food Day, October 24, as part of a nationwide initiative to Get Food Education into EVERY school! Kids cooking, eating unprocessed food–what could be better?
Happy October Unprocessed!