Early this year, I walked into a party and saw a familiar face.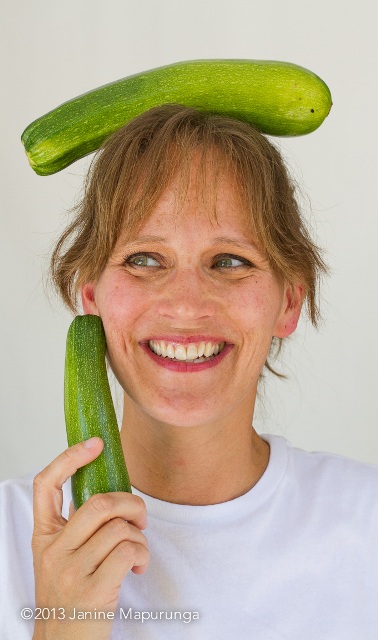 "How do I know you?" I asked.
"I don't know. You look very familiar, too," said the (very beautiful) face.
Back and forth we went, exploring mutual friends, my previous employers. We kept coming up blank.
"What do you do for a living?" I asked.
"I'm a photographer," she said.
"Ah ha!" we both exclaimed in unison. She was my wedding photographer—10 years ago!
Today, it just happens that Janine Mapurunga shoots documentary photography of people and food. It was a coincidence that we should fall back into each other's lives at this particular juncture, when we have both recently made the switch to dedicating ourselves to food full time.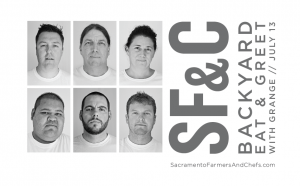 I adore Janine! Her Brazilian spirit is free and cheerful—exactly the kind of joy that I feel around other kindred souls in the food movement.
Janine recently launched an ambitious project to capture photos and interviews of key players in the farm to fork effort. She calls it "Sacramento Farmers & Chefs," and is aptly shooting portraits of Sacramentans who fall into this category. Her collection will be displayed during a kick-off reception on September 14 as part of Farm to Fork Month efforts. Her long-term goal is to create a book.
I was lucky enough to be chosen for this project among 50 other highly admirable chefs and farmers. Janine took extra time to let me play with my food, and shot the silly photo above. This is the image that's part of the official collection: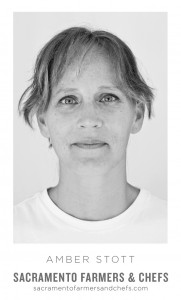 A documentary project of this scale requires funding. You can help by attending this Saturday's Backyard Eat & Greet. $40 gets you access to a backyard barbeque with Grange chefs, beer from Ruhstaller, and a live bluegrass band.